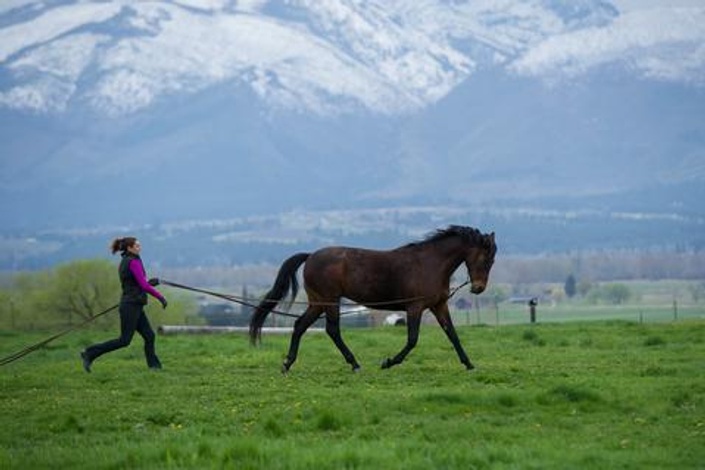 Two Line Driving
This fun, progressive ground course will teach you everything you need to know about getting started with two line driving!
Two Line Driving - What you will learn
Learn how to prepare your horse to be able to drive from behind.
Learn to guide your horse from behind with two long lines.
This helps prepare for safer riding experiences.
It also helps develop and prepare a horse for driving a cart.
This fun, progressive course will even guide you toward advanced performing arts status on the ground!